The Retreat takes place at the beautiful campus of Mount Holyoke College in western Massachusetts. Located in the small town of South Hadley, Mount Holyoke College is a peaceful rural campus with lakes, lush forests and trees as well as first class music facilities. Frederick Law Olmsted, who designed New York's Central Park, also designed the landscape for Mount Holyoke College. The campus is known for its beauty, providing the perfect atmosphere for studying and playing music while making new friends from around the world.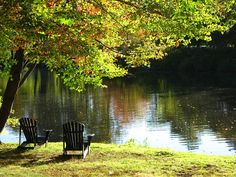 Our classes are centered at Pratt Hall, home to the college Music Department. In addition to state of the art classrooms, Pratt Hall has an intimate concert hall as well as practice rooms for individual use. We are also able to use space in other buildings on campus such as the Willits Hallowell Conference Center where we share our meals.
Everyone at the Retreat shares their meals at the Willits Hallowell Conference Center on campus. All our meals are served buffet-style, and our dinners are designed by Najib Shaheen, a fantastic chef with a flair for healthy and delicious Arabic cuisine.
The conference center has 20 hotel style rooms available for participants. Others stay at a nearby dorm on campus, or commute from the local area. For those who prefer it, local hotels and bed and breakfast facilities are available.