Faculty: The 2023 Retreat faculty are master level instructors and performers. Their perspectives bridge worldwide performance, academic scholarship, ground-breaking composition, and dedicated teaching.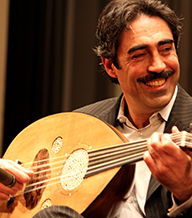 Simon Shaheen -Artistic and Executive Director – `Ud and Bowed String Performance, Music Theory, Chamber Music
An acclaimed Arabic music performer, composer and educator, Shaheen tours worldwide as a soloist and with his ensembles, Qantara, and the Near Eastern Music Ensemble. His recordings (The Music of Mohamed Abd al-Wahhab, Turath, Taqasim, Saltanah, The Two Tenors and Qantara, and Blue Flame) have won him an international reputation as a leading Arab musician of his generation. A master instructor in performance and theory, Shaheen is a professor at Berklee College of Music. He conducts residencies and workshops at universities around the world. https://www.facebook.com/SimonShaheenOfficial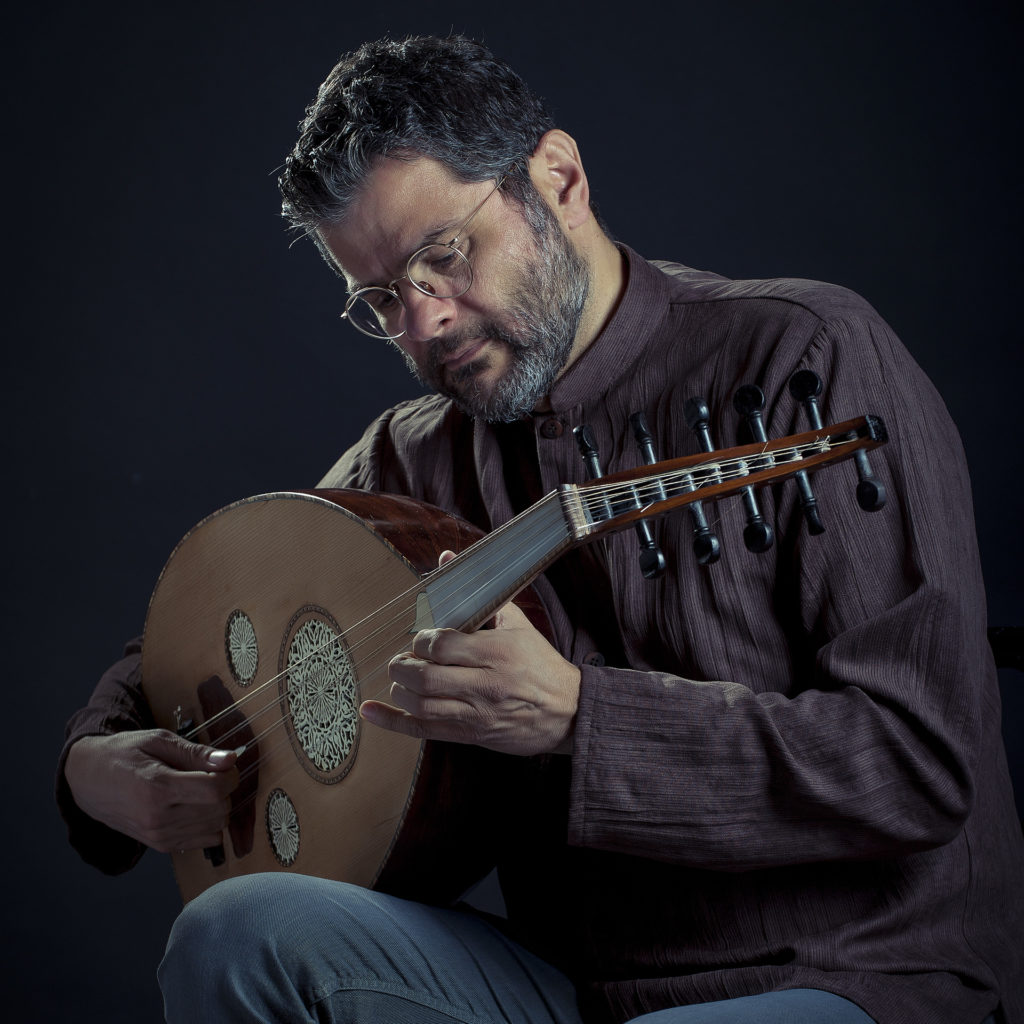 Charbel Rouhana – `Ud Performance, Chamber Music
An accomplished performer on `ud, Charbel earned a BA in performance and an MA in musicology at the Holy Spirit University, Kaslik, Lebanon. He authored a three-volume book on `ud method, and teaches `ud at Kaslik University, In addition to performing around the world, Charbel is a highly regarded composer with several recordings, including his latest CD, Doux Zen. http://www.forwardmusic.net/charbel_rouhana_official_page.html
Abeer Nehme – Voice Performance, Chamber Music
Abeer is a leading Lebanese singer and musicologist who performs classical and modern Arabic as well as western music styles. She has a B.A. from Holy Spirit University, Kaslik, Lebanon where she studied voice and qanun. Abeer is a sought-after global performer, and has appeared at numerous prestigious concert venues and international festivals including Jerash, Baalbeck, and the Fez International Festival of World Sacred Music. Abeer created and appeared in an award-winning documentary series Ethnofolio, that explored global music cultures. Her latest album is titled Bi Saraha. https://paddlefish-gardenia-m8nk.squarespace.com/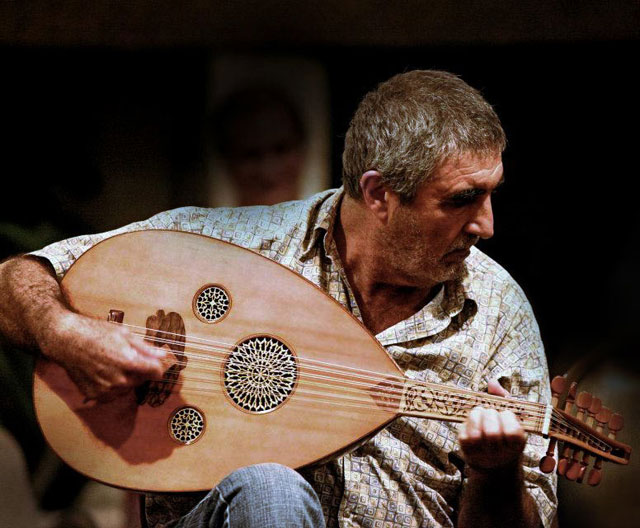 Najib Shaheen – `Ud Perfomance
Najib began performing `ud with his father Hikmat Shaheen orchestra in Haifa at the age of 12. After moving to the US in 1967, he played `ud with legendary vocalist Hanan in New York, and toured with her in Latin America. Najib has performed hundreds of concerts with Simon Shaheen as a core member of the Near East Music Ensemble and Qantara. He has taught`ud and Arabic Music privately throughout his performing career. In 1985, Najib founded his studio for making & restoring vintage `uds, experimenting in bringing back the authentic classical Arabic sound. Since the founding of the Retreat, Najib has been an `ud instructor and lecturer on `ud maintenance. A talented chef, he is in charge of food at the Retreat and is a key member of the operations team. www.oudman.com.
Layth Sidiq – Bowed String Performance, Music Theory,
Chamber Music
Layth Sidiq is the artistic director of the New York Arabic Orchestra. An award-winning violinist, composer and educator, Layth has toured the world and performed with major artists such as Simon Shaheen, Danilo Perez, Javier Limon, Jack Dejohnette, Tigran Hamasyan and others and performed in venues like the London Jazz Festival, Boston Symphony Hall, WOMEX Expo, Montreal Jazz Festival, Carnegie Hall and more. He is featured on multiple award-winning albums and his first record Son of Tigris was premiered at the Montreal Jazz Festival in 2016. https://www.laythsidiqmusic.com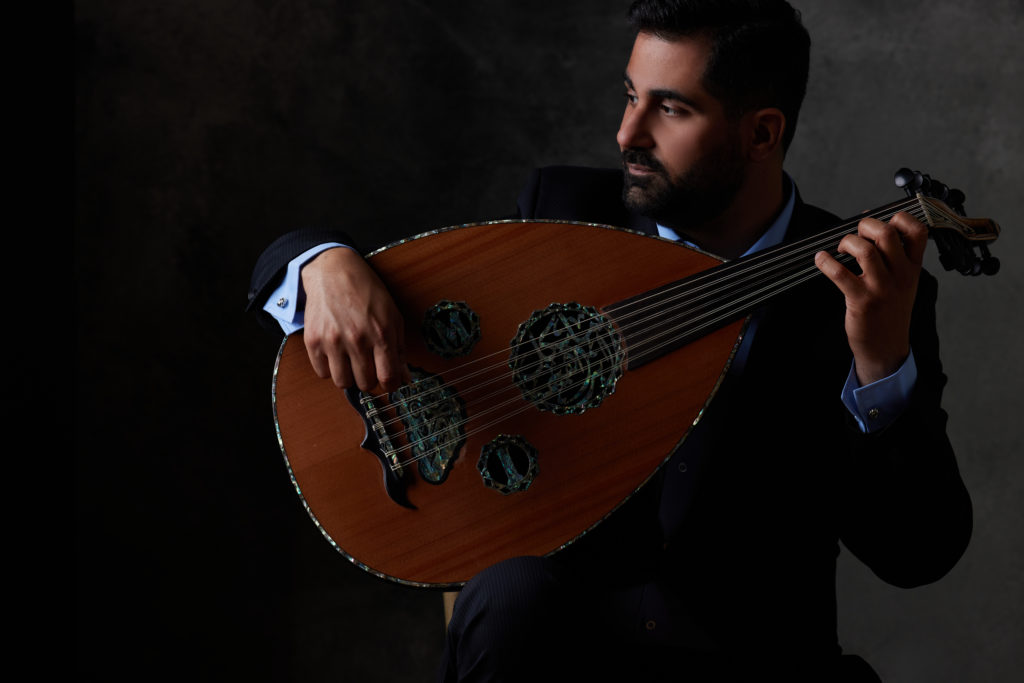 Michael Ibrahim – Nay and `Ud Performance, Chamber Music
Michael Ibrahim is a multi-instrumental performer on Arabic wind instruments such as nay and mizmar, as well as `ud. The founder and artistic director of the Detroit-based National Arab Orchestra, he is a dynamic conductor and a recognized innovator in the Arab music circuit. In addition to performing and conducting, Michael teaches, leads ensembles, and lectures on Arab music, privately and in the classroom, at university and grade school levels. https://araborchestra.org/meet-the-team/
Wanees Zarour – Buzuq, `Ud, and Violin Performance,
Chamber Music
Born in Ramallah, Wanees has a Master's Degree in Jazz Composition from DePaul University. A composer, educator and performer, Wanees trained in both Western and Middle Eastern musical traditions, He holds master classes, residencies and lectures at universities and educational institutions around the United States. In addition to directing the Middle East Music Ensemble at the University of Chicago, Wanees leads and composes for the Wanees Zarour Ensemble and East Loop, and co-directs the Chicago Immigrant Orchestra with guitarist Fareed Haque. He has been featured in major festivals in the United States, Europe and the Middle East. His newest album "Quarter to Midnight" features his compositions anchored in the maqam system and highlighting several Western and South American influences, as well as releases with East Loop, blending Maqam and Black-American music traditions. https://waneeszarour.com/
Firas Zreik – Qanun Performance, Chamber Music
Born in Haifa, Firas is a graduate of Berklee College of Music, with bachelor's degrees in Performance and Jazz Composition. He has performed and recorded with master musicians such as Simon Shaheen, Bassam Saba, Roger Waters, Shankar Mahadevan, and many more. A sought-after musical collaborator, Firas performs in storied concert halls, intimate clubs, and international festivals. He also appears in concert with his mother, leading Palestinian singer Amal Murkus, as composer and musical director. In 2023, Firas produced an album entitled Salute, and also won a prestigious artist residency for composition at McDowell in New Hampshire. He teaches private students around the world. Photo credit: Salah Daoud https://www.firaszreik.com
Dr. Iman Roushdy Hammady – Arabic Diction for Vocalists
Iman has an extensive knowledge of Arabic Literature and film, and gave lectures and wrote academic articles on the subject. She earned her PhD in Medical Anthropology and Middle Eastern Studies from Harvard University. She taught Arabic language, diction, literature and film, and established Arabic Film Festivals and Series at Harvard University, MA, Drexel University and UPenn, PA, Emory University, GA, and the Arabic Music Retreat. In addition, she was the consultant and director of the Arabic Language Program of the School District of Philadelphia. Supported by Federal funding, she established a comprehensive linguistic and cultural program for the district, which included Arabic drama, music and film. Iman is versed in Classical and Modern Standard Arabic, in addition to a number of Arabic dialects and other foreign languages, and performs multi-lingual (simultaneous) translations, film subtitles, and script adaptations. Iman is a native speaker of Arabic, and was born in Cairo/Egypt.
Tareq Rantisi – Percussion Performance
A native of Jerusalem, Tareq is Grammy-nominated world percussionist, composer, and educator. Initially self-taught, he went on to earn a bachelor's degree as well as a Master's Degree in Global Jazz from Berklee College of Music. He has expertise in Middle Eastern, jazz and other world styles and has performed with leading musicians around the world, including Simon Shaheen, Paul Winter, Glen Velez, and Bassam Saba. Alongside his musical performing career, Tareq has offered master classes, workshops, and private lessons throughout the world in collaboration with Boston College, Brandeis University, The Center for Arabic Culture, NAFDA, The Arabic Music Retreat, The Gaza Music School, Qattan Foundation, Al Kamandjâti Association, Kufiyyeh Center of Music, and the Yamaha Music School. www.tareqrantisi.com
Karim Nagi – Percussion Performance
Karim Nagi is an Egyptian percussionist and teaching artist based in Chicago. He has authored several instructional videos for Arab percussion rhythms and instruments. His 2022 album "Huzam" features his original compositions. He is the producer of 19 annual sessions of the Arab Dance Seminar, and is currently on the Board of Directors of Chamber Music America. He combines his musical performance with public speaking on diversity and cultural advocacy, which can be seen in his latest TEDx Talk "The Tambourine, My Partner in Diplomacy and Disruption". https://www.karimnagi.com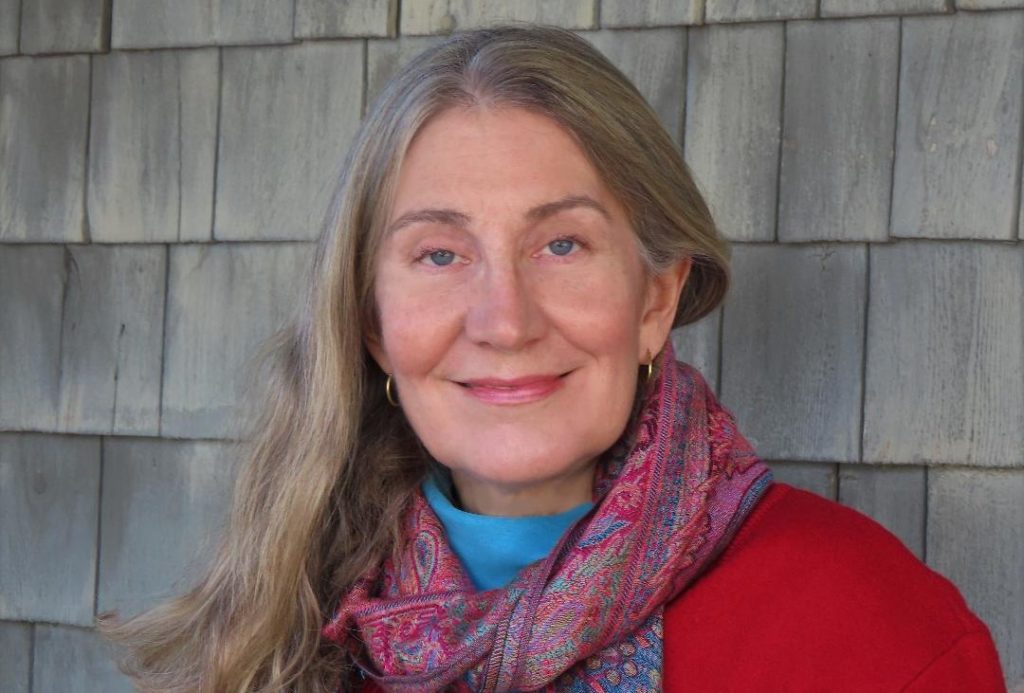 Staff:
Kay Hardy Campbell – Administrative Director
Kay has served as the Retreat's Administrative Director since co-founding the Retreat in 1997. An author, freelance writer, and long-time student of Arabic language and music, Kay has an MBA as well as BA and MA in Arabic and Middle Eastern studies. A former resident of Saudi Arabia, she writes about the Middle East for AramcoWorld Magazine, and researches and writes about the music and folk dance of the Arabian Peninsula. She plays `ud and violin. www.kayhardycampbell.com
Patricia Auch – Retreat Staff
A former elementary school teacher, Patricia's career in Arabic dance spans thirty years. She has traveled nationally and internationally to study with master teachers and she was a founding member of Cassandra Shore's acclaimed Jawaahir Dance Company. She currently dances and teaches in Seattle, where she also presents educational programs to students and community groups about Arabic music, dance, and culture. She is a rostered teaching artist with the Seattle Office of Arts and Culture as well as the Washington State Arts Commission. www.zulaika.net
Save
Save
Save
Save
Save
Save
Save
Save
Save
Save
Save
Save
Save
Save
Save
Save